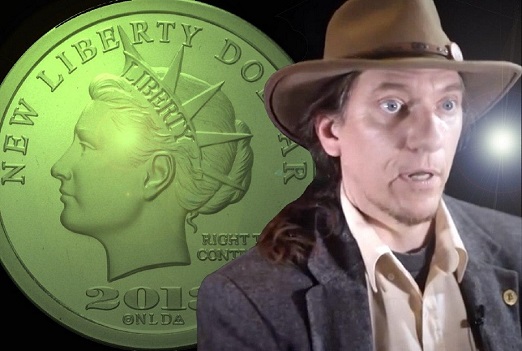 Joseph Vaughn-Perling has been involved in security, privacy, identity management, forensics, law and business development spanning three decades. His involvement in alternative currencies bridges the physical and the virtual as the project lead of the Bitcoin Specie project and Managing Director of the New Liberty Dollar.
Joseph has almost 30 years of experience in the telecommunications and data processing industry and served on the board of directors for telecom companies as well as Senior Applications Architect, Staff Support Manager, Senior Computer Scientist, Computer Technologist, Chief Technical Officer, Computer Analyst and Technical and Software Consultant for Global Fortune 500 companies. Currently Mr. Vaughn-Perling is designing and implementing global communication infrastructure systems and the applications that power them including several in Financial Technology space.
2015 05 07 "Joseph Vaughn-Perling – The Technology of Money"
Joseph VaughnPerling, CISSP is Security and Authentication Capability Manager at British Telecom Global Services and Owner of New Liberty Dollar.
2005 VIDEO Interview published with Bernard von Nothaus where he says a mutual friend tells him Satoshi Nakamoto was a fan: min. 7:40
What the Hack 2005 From: Lucky Green Sent: Friday, April 08, 2005
26/06/2013 Real Compliance: Getting your way by giving in. by JOSEPH VAUGHNPERLING


13/06/2014 Bitcoin Interview with Joseph Vaughn Perling
02/05/2016 Joseph Vaughn Perling. Craig was who he met in 2005 as Satoshi
05/05/2016 Satoshi Saga Continues: Tulip Trust Trustee Expected to Appear by September 19, Says Joseph Vaughn-Perling. Aaron Van Wirdum
07/07/2017 The Future of Bitcoin Panel – Joseph VaughnPerling
Conference 2017- Arnhem, the Netherlands June 30th
07/08/2019 New Liberty Dollar Founder Subpoenaed in the Billion-Dollar Bitcoin Lawsuit. by Jamie Redman
Telegram Channels:
SATOSHI´S CLOSE CONTACTS:
CRAIG IS SATOSHI:
WHO IS…?:
CRAIG´S ARTICLES:
LINKS: