The Sathoshi/Craig phases. By Ramon Quesada
1- First phase:
Satoshi
2005, presencial apparition:
28-31/07/2005
VIDEO
Interview published with Bernard von Nothaus where he says a mutual friend tells him Satoshi Nakamoto was a fan: min. 7:40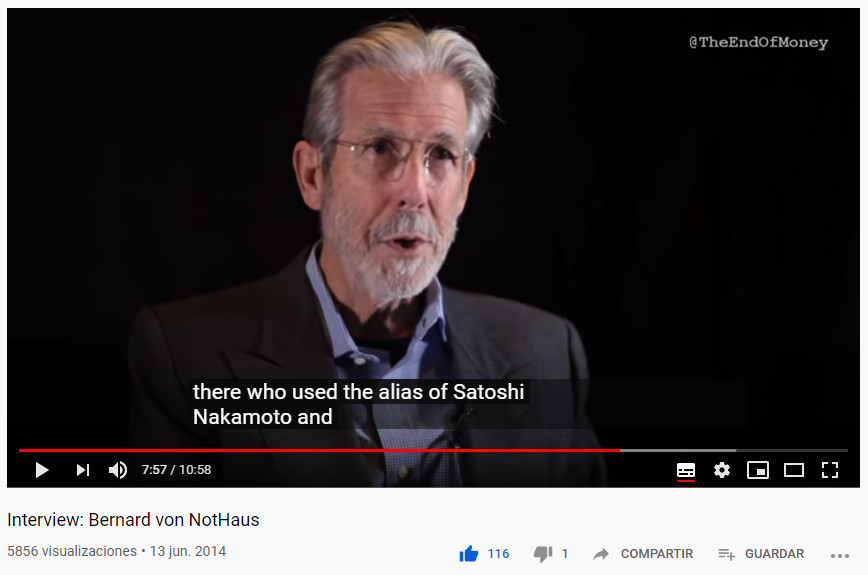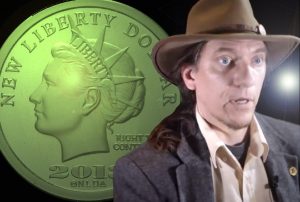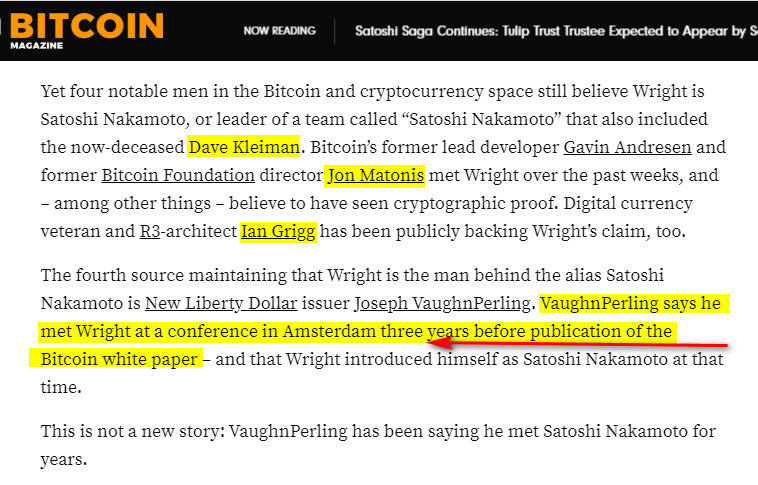 MAY 5, 2016
2- Second phase:
Satoshi
Oct, 31 2008, online apparition:
Fri Oct 31 2008
Bitcoin
P2P e-cash paper "I've been working on a new electronic cash system that's fully
peer-to-peer
, with no trusted third party". The paper is available at: http://www.
bitcoin
.org/
bitcoin
.pdf
Satoshi Nakamoto
The Cryptography Mailing List
https://www.metzdowd.com/pipermail/cryptography/2008-October/014810.html

2013/04/26
Kleiman died in his home in April 2013 seemingly of natural causes related to complications from a MRSA infection.
3- Third phase
:
Satoshi/Craig
2014, Gizmodo News apparition:
2014/01/08
NEWS
Wright emailing "Fear of the future," strategized about lobbying Australian Senator Arthur Sinodinos
. Gizmodo 2014/02/18:
NEWS
GIZMODO Interview Craig meets with the ATO
GIZMODO -pdf
(40 Pages)